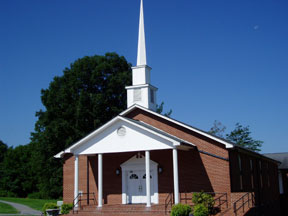 1298 Antioch Church Rd.
Wilkesboro, NC

kpjp@wilkes.net

Friendly,Loving,Careing, come and see.

Sunday School Hours:
9:30 Prayer Room 9:45 SS
Worship Hours:
11:00am
Other Hours:
Wed. 7:00pm Sun. 6:00pm FOOD GIVE AWAY 3rd SATURDAY 3rd Saturday of each month 8:00am -11:45am call church office anytime leave message .336-984-2323
Events:
Every Sunday is a BLESSING come visit and see how we are growing.New SUNDAY SCHOOL Classes ,New Members (CHOIR is growing (4) added recently.We need you in the choir if you like to sing we want you. We love the children and have a class for them. If you should need transportation to church let us know we have a church van that could pick you up. EVERY 3rd Saturday Food Giveaway.8am-11:45AM Call church office 336-984-2323. Leave message.